This one got delayed a bit in re-writes, but it's a better story for it. It's out now!
It's a labor of love, a contemporary romance about two very mismatched guys who somehow try to make things work despite their epic trust issues and, well, issues. They are both sweethearts though and I hope you love them as much as I do!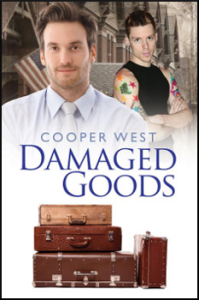 SUMMARY
Professor Jesse Ford feels like a failure in both love and life. He's moved home to live over his mother's garage after his previous relationship ended in heartbreak and a minor academic scandal, derailing his career. Tired and disappointed, he holes up to lick his wounds and concentrate on his next book, determined to avoid anything having to do with love or romance.
Jesse starts to change his mind when he meets Templeton, the beautiful and engaging punk rocker working as a short order cook at their small town's popular diner. Templeton, a talented musician, is back in town after escaping from his abusive boyfriend back in Seattle where they had tried to start a band. Encouraged by friends and family, Jesse and Templeton realize they can't fight their mutual attraction.
The two men from very different worlds decide they might have a chance, but they find their tentative romance threatened by the many secrets Templeton is keeping, and Jesse's own bruised heart. When Templeton's dangerous ex shows up, both Templeton and Jesse have to decide whether their fledgling relationship can withstand facing the demons of their pasts.
Available: